Sometime while we were all sitting at home in our yoga pants and softest tees, our bunions rejoicing in slippered feet, someone, somewhere decided we should ditch our skinny jeans for mom jeans and that, after decades of parting our hair on the side, we must retrain our scalps to allow a center divide. Whoever you are, I'd like a word.
Oh, and shoulder pads are back. This is our payback for not wearing a bra for a year? Thank you, next!
In all seriousness, it's time to get dressed again. It's time to embrace waistbands and buttons, underwire and heels. Our pajama day-turned-year is over. We must put away the sweatpants and socks, pull up our big-girl panties and face the real world again in great fashion.
Fashion Flop
The fashion industry responded to the pandemic-forced work-at-home lifestyle the only way it could: with trends including joggers, pajamas-as-clothes, athletic-wear styles, and sneakers but experts expect a pendulum-like swing as we return to our workplaces and social lives.
The new roaring 20's is expected to bring vibrant colors, bold patterns, and menswear-inspired tailoring into vogue. Ready to ditch your Zoom top and PJ bottoms for a new look? Here are some of the trends you can have fun with this spring and summer.
Fashion Forward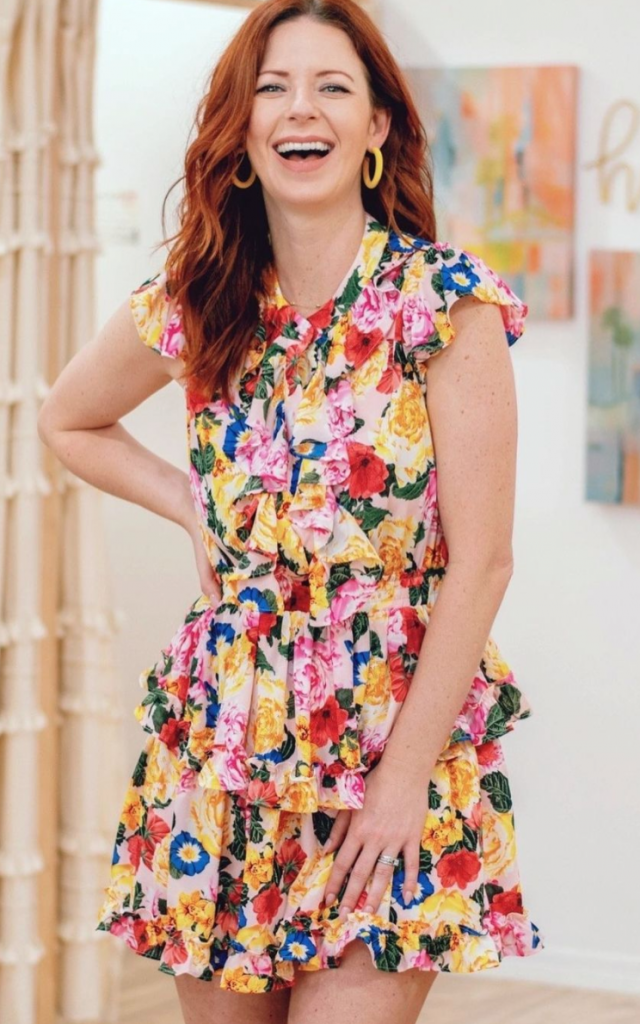 Loungewear will remain around for the foreseeable future. Matching pajama sets, joggers with cropped tees, and sweatpants with hoodies are coming out of the home office and into social scenes.
Floral patterns will dominate. Like annuals emerging after a long winter underground, we can take to the streets again in fun flowery fabrics.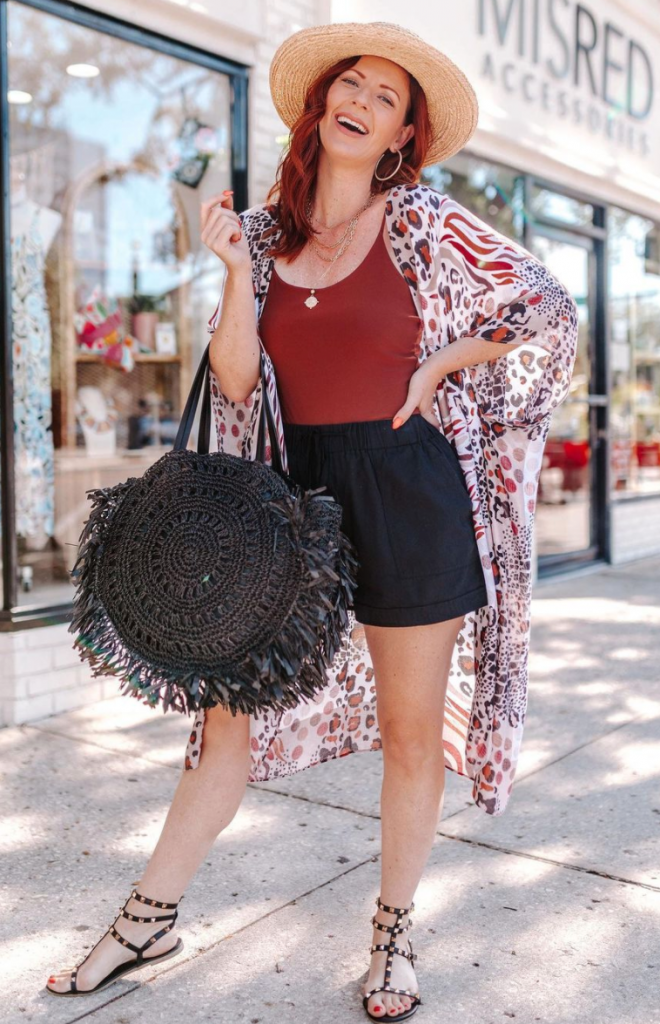 Sheer fabrics give a feminine and sexy contrast to some of the harsher men's-wear looks we will see this year. A sheer blouse under a tailored vest, or a sheer skirt over leggings gives the soft and harsh contrast this season is all about.
Sequins are a nod to the original roaring 20's and we will see sequin trims and details as well as fully-sequined pieces. Not just for a night out, we'll see sequined loungewear, sequined bathing suits, and sequin-trimmed accessories.
Cropped everything. Cropped pants, tops, jackets…it all goes. If you can't pull off a cropped top, try a cropped jacket over a sheer blouse. Cropped pants are in with straight, flared, or wide legs.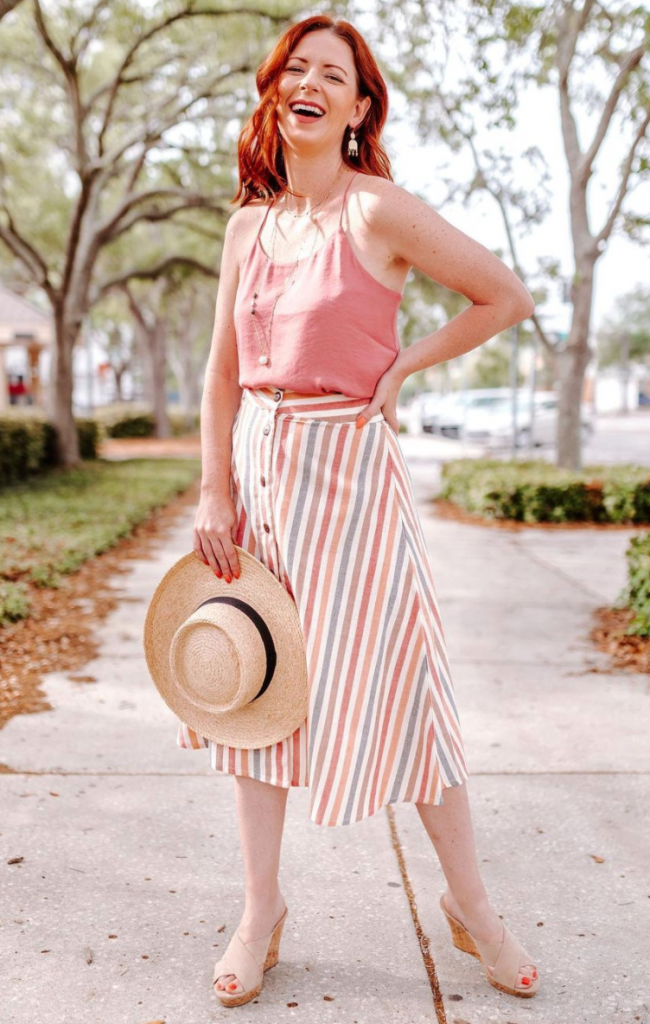 Midi Skirts, falling midway between knee and ankle, skirts will be fuller, pleated, ruffled, or layered with sheer over opaque fabrics.
Boyfriend jackets are back. The oversized, menswear tailored, padded shouldered beast. Who wore it best, Seinfeld's Elaine or Molly Ringwald in Pretty in Pink? Menswear in general will be big, with layers of tailored pieces– think button down under a vest or suitcoat.
Color blocking in bold shades of purple, fuchsia, yellow, red, turquoise, and orange takes us back through the ages. Although first popular in the 1940's, color-blocking peaked in the go-go dancing days of the 60's and 70's, but most of us will relate most to the early 1990's. Don't forget the matching hair scrunchie!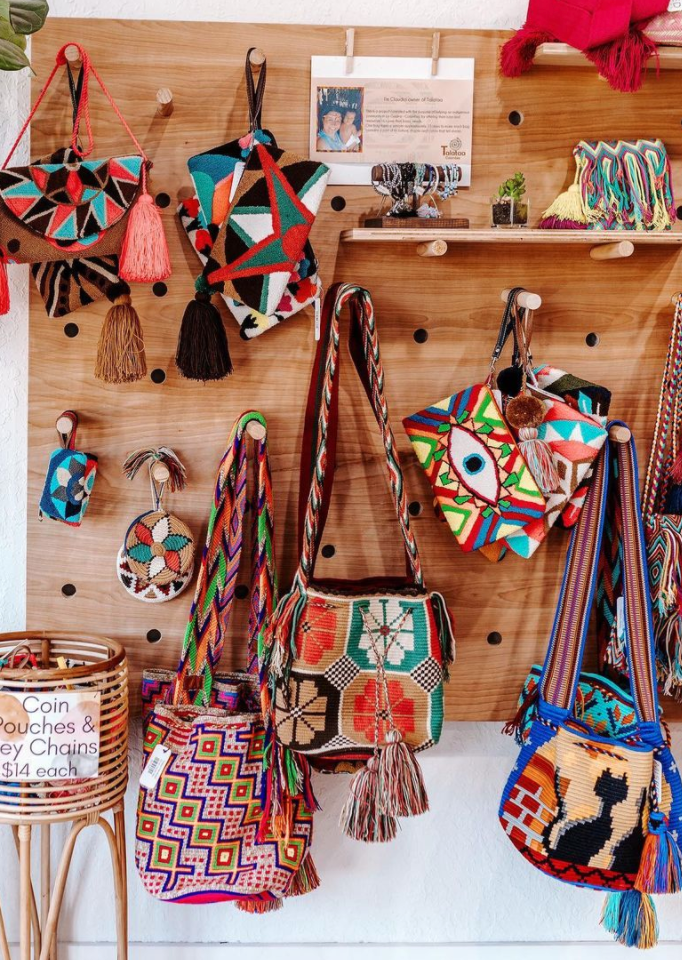 Vibrant colored handbags in canary yellow, mustard, red, electric blue, or orange will add a hue to your color-blocked outfits or a pop to your monochromatic outfits. Also look for fringed bags to make a comeback.
Ruffles– everywhere– ruffled sleeves, ruffled hems, ruffle detailing. On blouses, skirts, jackets, and even jeans, ruffles add a romantic contrast to the tailored menswear look.
Hide Your Quarantine Fifteen
I told you to put those skinny jeans away! Wide-leg and baggy jeans are here to help us hide our pandemic pounds. Baggy jeans with slouchy, too-long legs send a hip-hop vibe while cropped, wide-leg or flared jeans take us back to the 70's.
As you make your way back into the fashion world and your work and social lives after the pandemic, take time to donate your unused or gently worn clothing so that those who lost their jobs or have gone without an income for months can take advantage of your kindness.