Here's the thing. I am a writer. About ten years ago, I wrote a Young Adult novel. And in order to keep my finger on the pulse of what the YA audience liked at the time, I felt it was important to read the YA books that were popular then.
While I haven't attempted a YA novel since then, I still try to keep my finger on the pulse of what teenagers like. At least I tell myself that so I can pretend I'm not a creepy cougar who has a huge crush on Riverdale's Cole Sprouse.
But the truth is, back then I loved YA culture in the same way I love eating raw brownie batter. I start by just licking the spoon but then I keep going until I'm disgusted with myself and likely sick with salmonella.
Let's talk about *THE* quintessential YA series from ten years ago: Twilight. Twilight came out when I was in my 20s. Or 30's. I'm going to pretend I don't actually know so I don't feel old. But I went through that series like they were a "shareable" sized bag of M&Ms—by which I mean, I ate the whole thing in one handful. And I loved them as I read them. Team Edward, all the way!
But then… a week or so after I finished the series… the backlash.
Wait. Sparkly vampires? A generic female lead who constantly needs to be rescued? Naming your kid Renesmee? Ugh. I need to shower.
And I went through the same thing with Hunger Games—"OMG this is amazing" quickly became "Wait, did anyone else feel like this is American Battle Royale?". And then Divergence. "Well good. Harry Potter replaced magic with technology." And don't get me started on John Green. He's the Titanic of YA writers. Oh, the romance! Oh, the drama! Oh, the "start crying here" contrived moments. It was the same thing with every YA series out there at the time. It was like whiplash—loved it, then HATED it.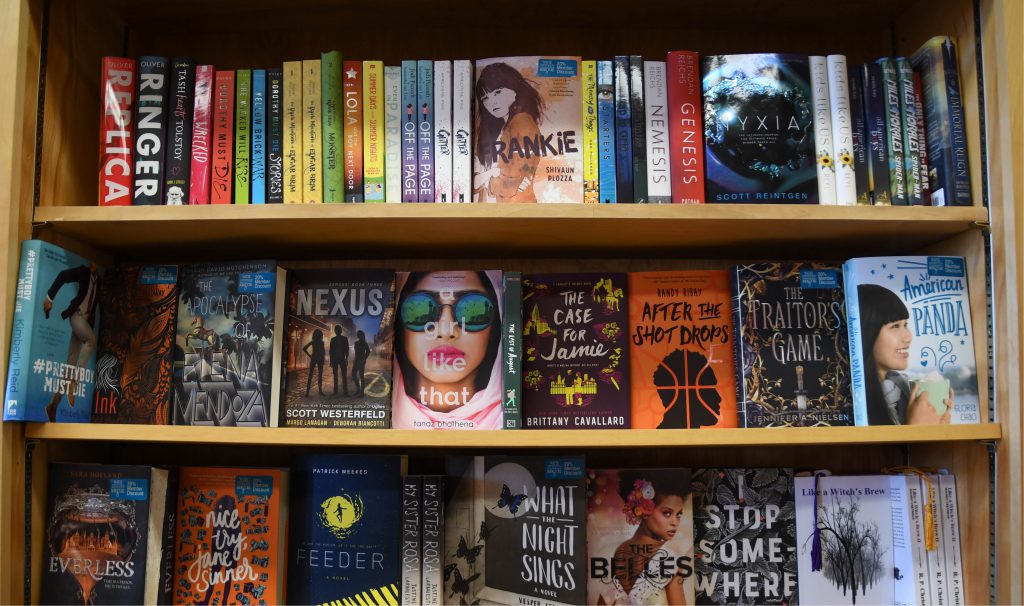 Look, I get it. YA novels are not intended to be The Great American Novel. They are essentially escapism that fits in your backpack. If you step back and look at the intended audience for these books, it makes sense. They're written for teens. Teens, who have the attention span of a gnat. Teens, who need the dramatic cliff-hanger at the end of every chapter (if not every page) in order to keep them reading, otherwise they'll put the book down and it will disappear into the vortex of laundry, school notes, missing phone chargers, and dirty dishes that is their bedrooms. Teens, who are the reason there was a FOURTH season of 13 Reasons Why (which, by the way, is some premium hate-watching if you're in the mood to hate-watch).
So, while I understood why they were written in a way that combined every single "A Very Special Episode" ever into one novel, I had to step away. For a good five years, I gave up on ALL Young Adult books. To paraphrase the millennials for whom they were written, "I couldn't even."
But why I'm writing this article is to commend the evolution of YA series. They have really stepped it up in the last decade. My younger teen told me to try Neal Shusterman's books, and I genuinely liked them. I read Markus Zusak with my older teen and didn't even realize he was considered a YA writer. Even the YA books that didn't really leave much of an impression on me, such as Maze Runner and Miss Peregrine seem smarter and less engineered than the stuff that defined the YA genre 10 years ago. I may read them and immediately forget them, but at least I didn't read them and feel gross after.
The best part of the recent trend of YA is how progressive it is. Young Adult lit has always been a bit of a sandbox—a way to introduce new ways of looking at the world around us. While mostly trite, there are messages about social injustice hidden in Hunger Games and Divergent. But when it's buried beneath the more pressing issue of which of the two suitors the heroine will spend the rest of her life happily ever after with, the messages often get lost
Modern YA is better. Messages are not hidden; they are in-your-face clear. Writers such as Rainbow Rowell and David Leviathan are bringing LGBT+ characters front and center.
The Hate U Give and How it Went Down should be a must-read for anyone of any age. And move over Matched… empowering reads such as The Female of the Species and Girl Made of Stars tackle sexual assault, rape culture, victim blaming, slut shaming and more, without pulling any punches. If you were like me and grouped all YA into the world of Twilight, I strongly recommend you go try some of the newer writers out there. And remember, when it comes to eating raw brownie batter—once you've licked the spoon, step away from the bowl.