The success of works like The Hunger Games, Twilight, and The Fault in Our Stars makes it very likely you have heard of the Young Adult (YA) genre. This category is filled with stories ranging from cute coming of age romances to teens taking on totalitarian regimes. I have been in love with YA since middle school but now that I have entered my 20's sometimes I want to read a book that is a little more mature. The answer? New Adult.
New Adult is a genre that has only started to gain traction in recent years. While books written long ago may fit into this group, the definition of this label is still developing. While YA normally features characters between the ages of 14-19, New Adult presents stories focused on protagonists in the early stages of adulthood. The most noticeable difference between the two is that in New Adult there is often more swearing, more sex, and more violence.
I have found that this genre offers a unique blend between the best parts of YA and what I call general fiction. New Adult keeps the story centered around self-discovery but includes themes that may not either be appropriate or relevant to young teens. Just like YA, New Adult has found popularity with audiences of all ages despite its focus on characters in their early 20's.
As this is such a new grouping there aren't many texts that outwardly call themselves New Adult; because of this, I have created a short list of what I believe are some of the best works in this genre.
Anything by Sarah J. Maas
Sarah J. Maas is one of my all-time favorite authors. She is a mastermind when it comes to fantasy romance and she has such a unique way of blending the two together. While her seven-book series Throne of Glass starts off feeling like Young Adult, as the saga progresses her works become more mature and epic.
Sarah J. Maas has also written a trilogy (sort of) called A Court of Thorns and Roses. While all the stories from this world are fantastic, the second novel in this series engages with themes such as mental health and self-acceptance stunningly. Last year the author also released House of Earth and Blood, the first book in a new saga. All of Sarah's works include complex female protagonists, intriguing world-building, and addictive romances. A Court of Silver Flames is her newest piece released on February 16th.
2. From Blood and Ash by Jennifer L. Armentrout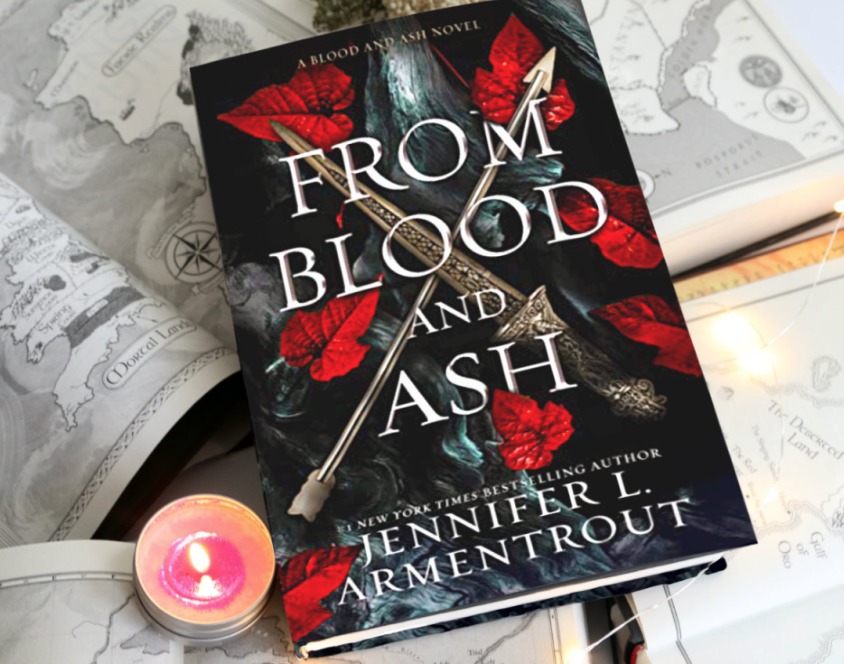 Jennifer L. Armentrout is arguably most known for her popular paranormal romance series Lux, but in my opinion, the fantastic From Blood and Ash is one of her best works. From Blood and Ash is the first of a four-book series that centers around Poppy, a girl told from birth that she was chosen to serve the gods. Poppy is not allowed to be talked to, seen, or touched but despite this, she refuses to be sidelined from the action. This novel is filled with fascinating characters, witty banter, and a steamy romance. Bewarned: As of February 2021 the series has not yet finished.
3. Red, White & Royal Blue by Casey McQuiston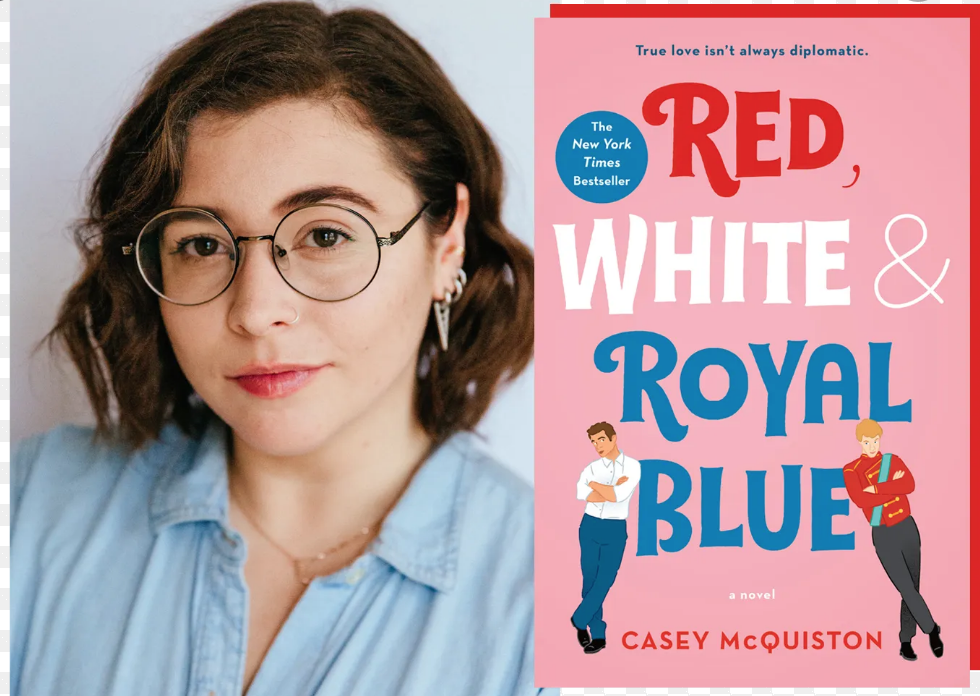 While I haven't read this book yet, my friends can not stop talking about it. Red, White & Royal Blue by Casey McQuiston is an LGBTQ+ contemporary romance. The novel centers around the relationship between Alex, the son of the American president, and Henry, a British prince. When the two are caught together by paparazzi they decide to start a fake relationship, and as many romance fans know this is a great way to start any enemies to lovers story.
4. A Discovery of Witches by Deborah Harkness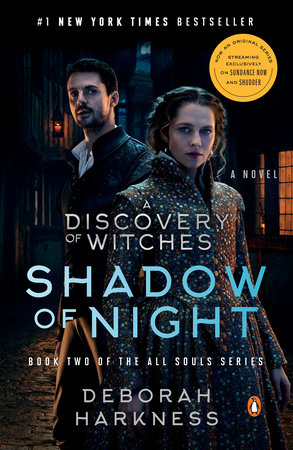 A Discovery of Witches is the first book in the All Souls Trilogy by Deborah Harkness. Diana Bishop, the protagonist of the novel, is a witch who doesn't use her magic. When she discovers an ancient alchemical text in Oxford's library she is not only forced to acknowledge her own power but the presence of other creatures living on earth. While this work heavily focuses on the relationship between Diana and Matthew Clairmont, a vampire scientist, the tale is driven by the need to learn the meaning and history of this mysterious book. A Discovery of Witches has been adapted into a tv show and is currently airing its second season.
5. Fangirl by Rainbow Rowell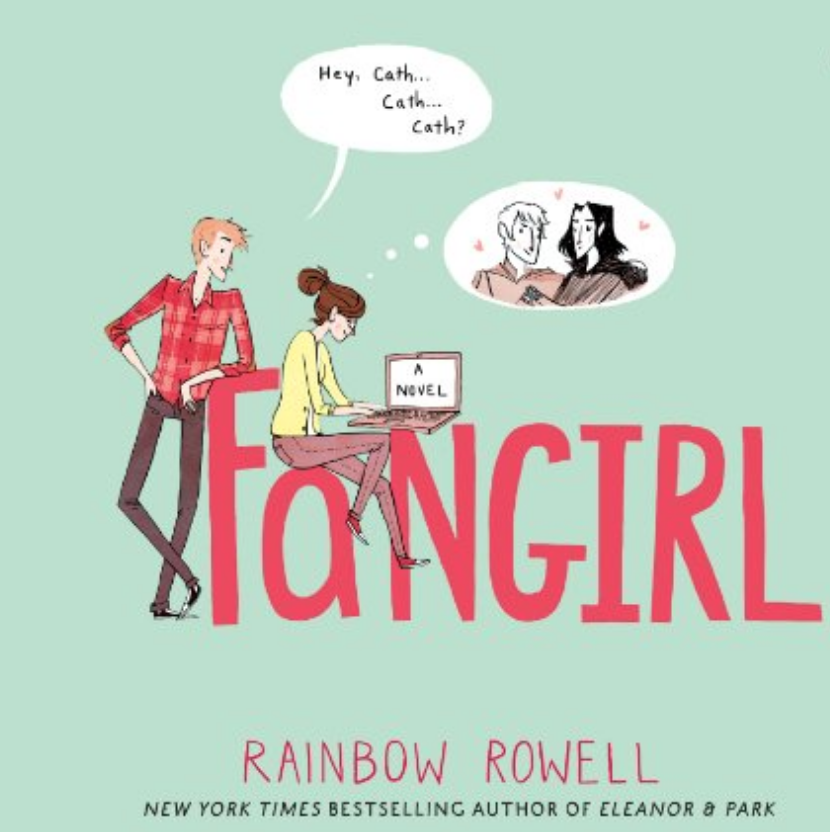 Fangirl by Rainbow Rowell is one of those books that lives on the border between YA and New Adult. The piece contains many themes prevalent in Young Adult narratives but the story follows Cath, a fanfiction writer entering college. Fangirl does a fabulous job showing what it is like to live through that weird stage in life when you still feel like a teen but are expected to act like an adult. Anyone who loves being involved in fandom will find Cath's character relatable and I hope will enjoy reading her journey just as much as I did.