There are overflowing shelters filled with pets needing a home, especially in this time of quarantine. Spending lots of time at home makes a perfect time to take home a new pet: You have plenty of time to work on housebreaking and will avoid going stir-crazy by playing with, walking and loving a brand-new family member.
But if you're considering adopting a dog, consider the right breed for your family. There are some breeds that do not do well with young children, while others that are so gentle and loving that no amount of hair pulling and playing will warrant anything but sloppy kisses. Which breeds are especially kid-friendly? Consider these gentle beasts.
Golden Retrievers
There is a reason so many families have golden retrievers: they are simply sweet and loving dogs. Golden retrievers are friendly, loyal and easy to manage — perfect for family homes with kids of all ages, including infants.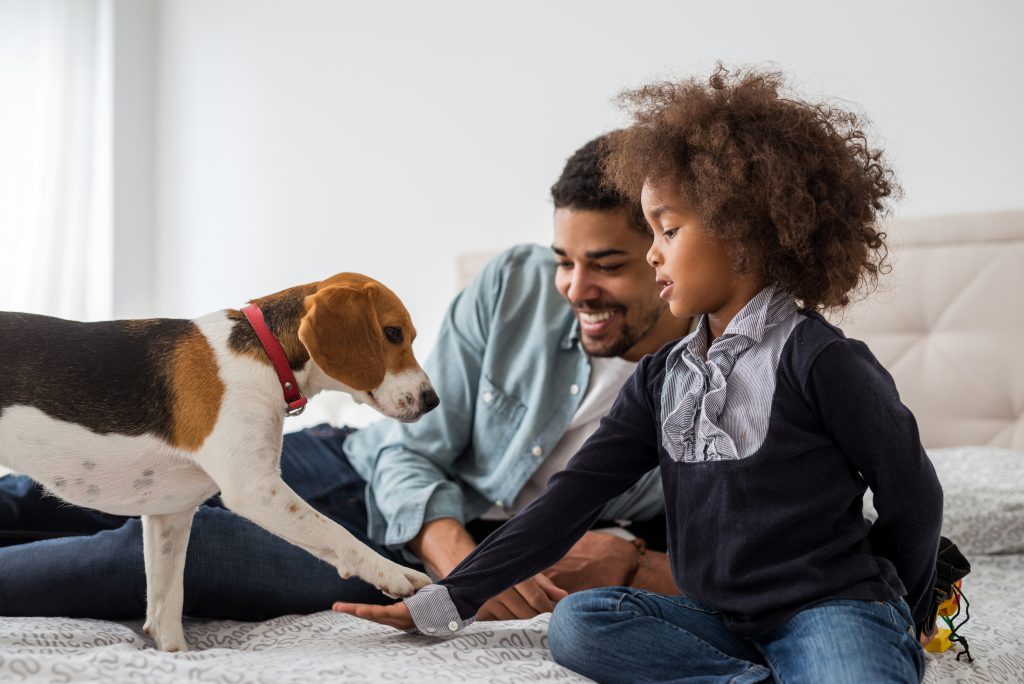 Beagles
Charlie Brown's Snoopy may not have been as loving as most beagles, but these medium-sized pups are just the right size for pint-sized snuggles. The dogs were originally bred for hunting so they are also highly energetic and willing to play often with little toddlers to school-aged kids.
Bernese Mountain Dogs
If you're able to handle lots of hair and a giant family pet you won't go wrong with the Bernese. These show-stopping dogs are big teddy bears, big enough for kids to lean on for fun and games or goodnight sleeps.
Poodles
For children prone to allergies, poodles make great additions as they are hypoallergenic — no sneezing with these curly haired pups. If you choose a standard, you'll have a full-sized dog, but if you prefer a smaller pup, the toys and miniatures make regal lap dogs.
Labradors
If you have high-energy kids, these goofy affectionate dogs may be just the ticket for wiping out the kids. Labs are renowned for going through a few years of "puppy" behavior, constantly wanting to play. You'll want school-aged kids for labs, as they can get a bit excited and clumsy in their eagerness to play.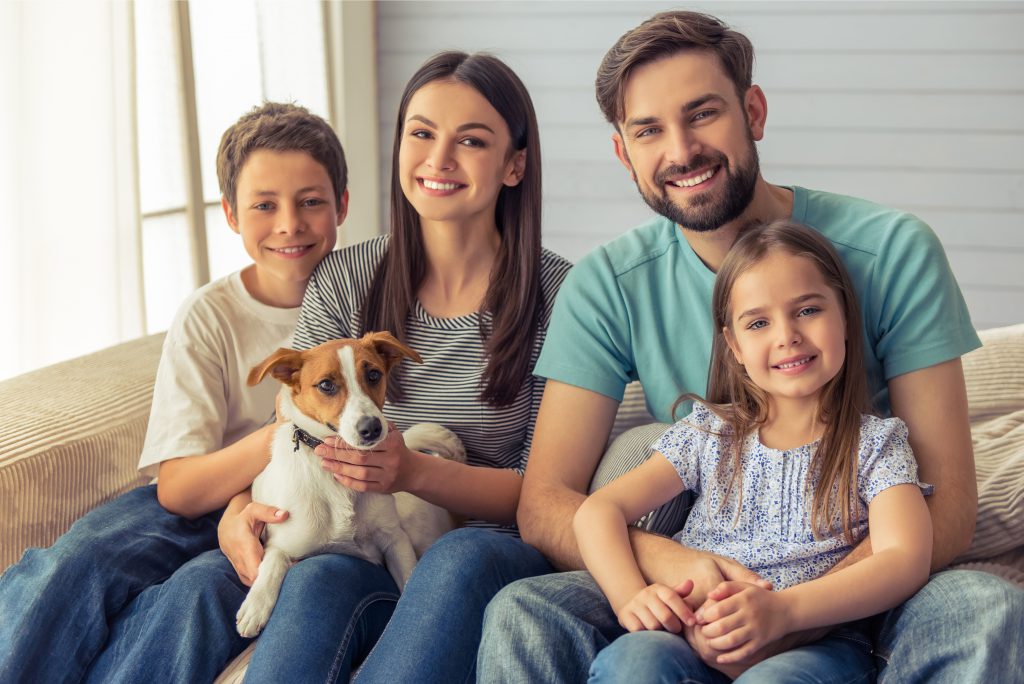 Terriers
Take your pick: Boston, Australian, Wheaten, Border or Bull terrier, all of which are smaller dogs with tons of pluck and love to give. Terriers are very smart and enjoy playing games with your kids.
Boxers
Don't let the name fool you. Boxers are strong, good-looking dogs but they are anything but fighters. Working dogs, boxers are very loyal and will not only play and dote on your children but keep a good eye on them, should there be any trouble.